Our Services
Serving Cobb County, Paulding County
At Paul Lee Consulting Engineering Associates, Inc. in Hiram, GA, we provide the professional civil engineering and land surveying firm that guarantees the highest quality workmanship and expertise available in the industry. Call 770-435-2576 today to learn more about all of our available services:

* Residential Service
* Commercial Service
* Land Surveying
* Civil Engineering
* Homeowner Site Plans
* Assisted Living Facilities
About Us
Land Surveyor Powder Hiram, GA
Paul Lee Consulting Engineering Associates is the Hiram area's premier land surveyor service and civil engineering firm. Since 1973, we've led the industry through our commitment to superior client care and unmatched expertise. We are the answer for all residential and commercial planning, engineering, and land surveying!

Our professional registrations include registered land surveyor in Alabama license number 29418, registered land surveyor in Georgia license number 2522, professional engineer in Georgia license number 29600, Georgia soil & water conservation commission level II certified design professionals, and level IA certified personnel under number 3010, land surveying firm license LSF000115, and engineering firm license PEF000952. We are well-established in the industry, offering you the knowledge, expertise, and proven training and experience that you will not find anywhere else. We are available for all land surveying and civil engineering needs, whether for your home, commercial construction, and more. It is our mission to deliver a superior work product with excellent customer service while making a positive impact in the communities in which we work.

Call Paul Lee Consulting Engineering Associates, Inc. in Hiram, GA at 770-435-2576 for the civil engineering and land surveying firm that always exceeds expectations. Let us show you why the professional difference makes all the difference on your next project.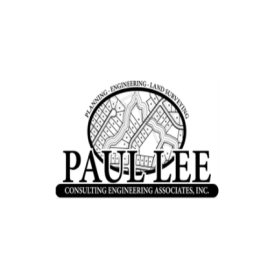 Land Surveyor Powder Hiram, GA
---
https://landsurveyorpowdersprings.com